Late Grecian Plain style Duncan Phyfe secretary bookcase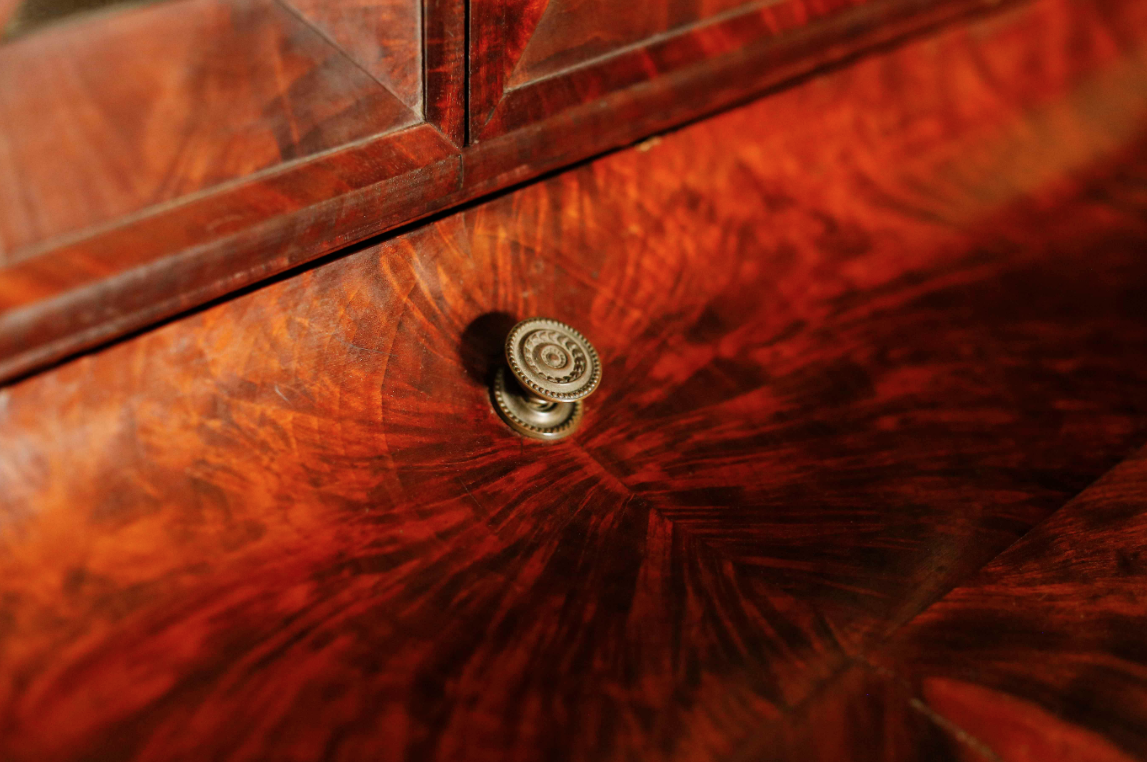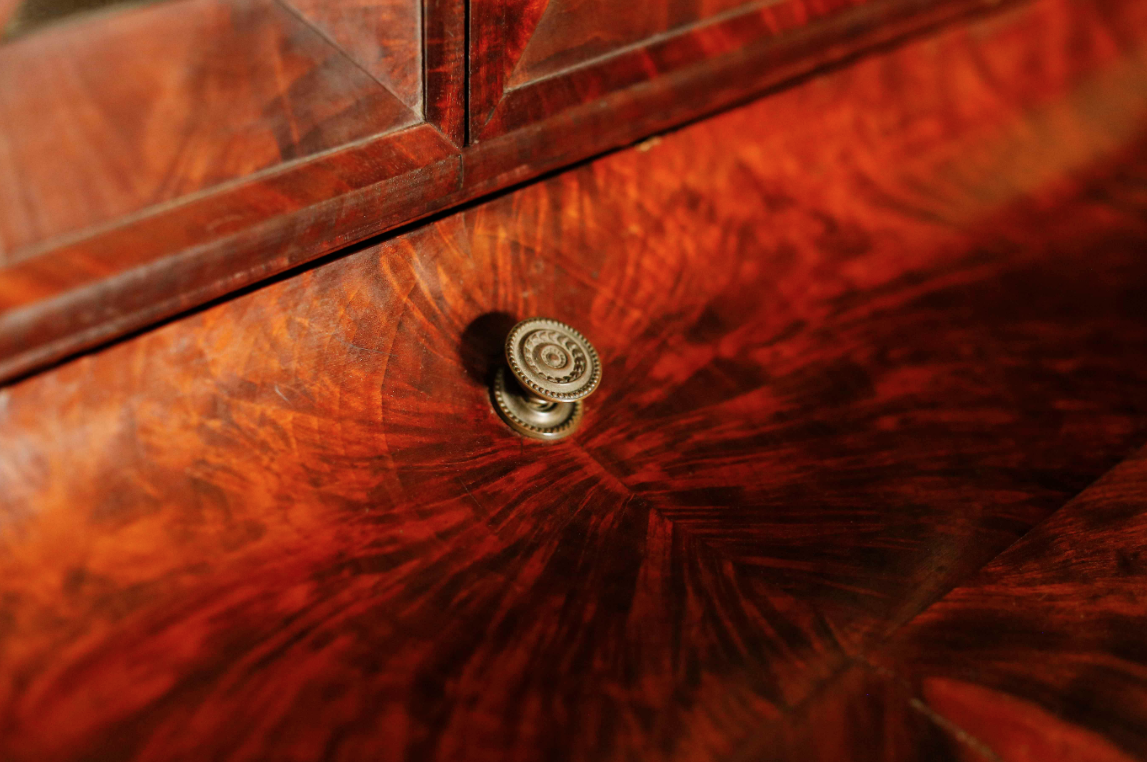 Late Grecian Plain style Duncan Phyfe secretary bookcase
An important piece of American furniture, from the shop of Duncan Phyfe, c. 1840. To quote Duncan Phyfe: Master Cabinetmaker in New York, 2011 (Kenny, Brown),
"At its best, Phyfe's Grecian Plain style furniture captures, the strength, simplicity, and noble repose that characterize the best Greek Revival architecture. Phyfe achieved this effect by using the classical orders, often in abstracted form, and a quiet yet radiant palette of warm -toned rosewood and mahogany veneers, meticulously selected and applied in architectural manner."
This secretary employs the finest available mahogany and follows in the strict adherence to proportion and form that made this expression of Phyfe's later career so powerful. The piece exactly matches a description of a piece sold at auction dissolving the the Phyfe showroom and warehouse in 1844. The "Grecian standard" or scroll leg with the molded pedestal base and convex disc are all hallmarks of Phyfe's iconic work from 1834-41. The cornice is supported on either side by scroll brackets which have lambs tongue details below, features linking it to another Phyfe secretary bookcase sold through Northeast Auctions in 2009. There is evidence that the case built by Phyfe may have been originally conceived as an organ or melodeon and retrofitted perhaps for the sale of 1844. The cylinder desk cover opens and is supported by extending arms to reveal pigeon holes and document drawers. Offered here with gold and cream damask curtains.
Measurements: width 49", depth 24", height 82.5"
Condition: Very good. Original finish, minor repairs to original veneer. One glass panel replaced. Some contraction cracks in veneer on curved desk fall front.
Specifications: 1 item
Reference number: CAS-0003
Location: Brooklyn, NY 11216