Early 19th Centurry Parcel-Gilt Grecian Sofa Attributed to Duncan Phyfe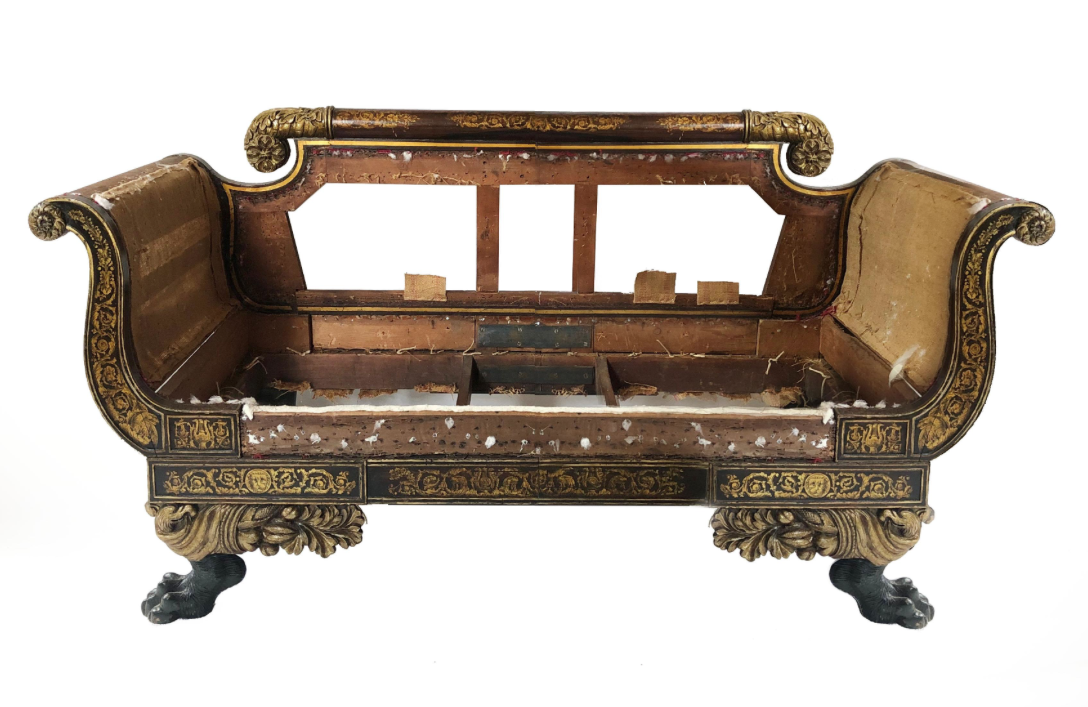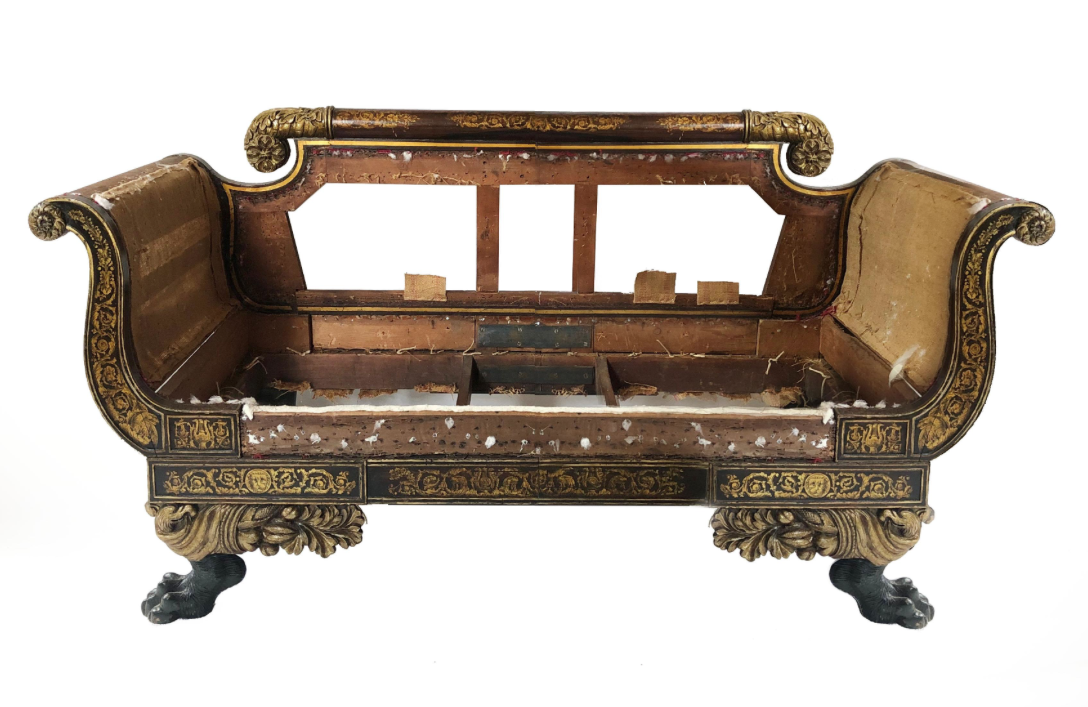 Early 19th Centurry Parcel-Gilt Grecian Sofa Attributed to Duncan Phyfe
A spectacular New York City parcel-gilt sofa of the highest caliber design and proportions. The grain painted Rosewood frame exhibits hand painted designs in gold of acanthus, honeysuckle, eagles, and lions. The detail of this painted work is in keeping with the artisan employed by celebrated 19th century New York City furniture maker Duncan Phyfe. The carved feet exhibit an eagle's head, cornucopia, oak leaves, and beautifully detailed hairy paw feet. One of the most exceptional pieces of seating furniture of a the period from the young United States.
Note- a pair of chairs in the Metropolitan Museum's collection also attributed to Phyfe bear striking similarity to the current sofa. The couch is offered as a frame and requires upholstering.
H 32 in. x W 65 in. x D 25 in.
H 81.28 cm x W 165.1 cm x D 63.5 cm
The frame retains nearly all of its original gilding and painted surfaces. The frame does appear to have been shortened din length at some point in its history and it is offered as a frame requiring upholstering. Rubbing and minor losses throughout