Pair of Regency Style Console Marble Top Tables with Gilt Lion Monopodia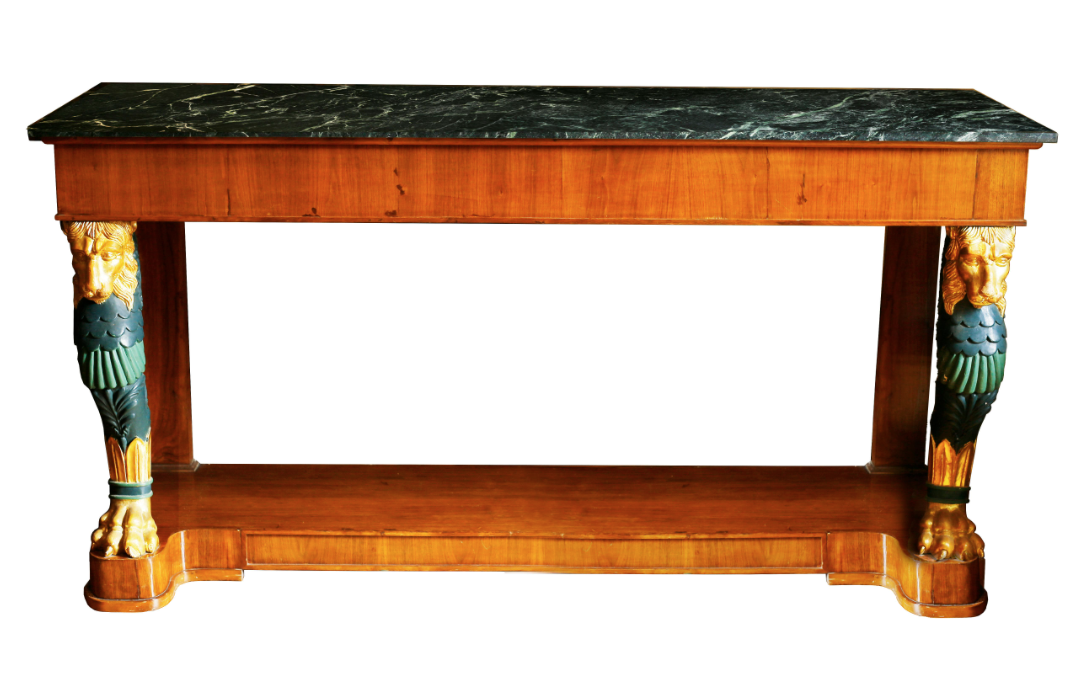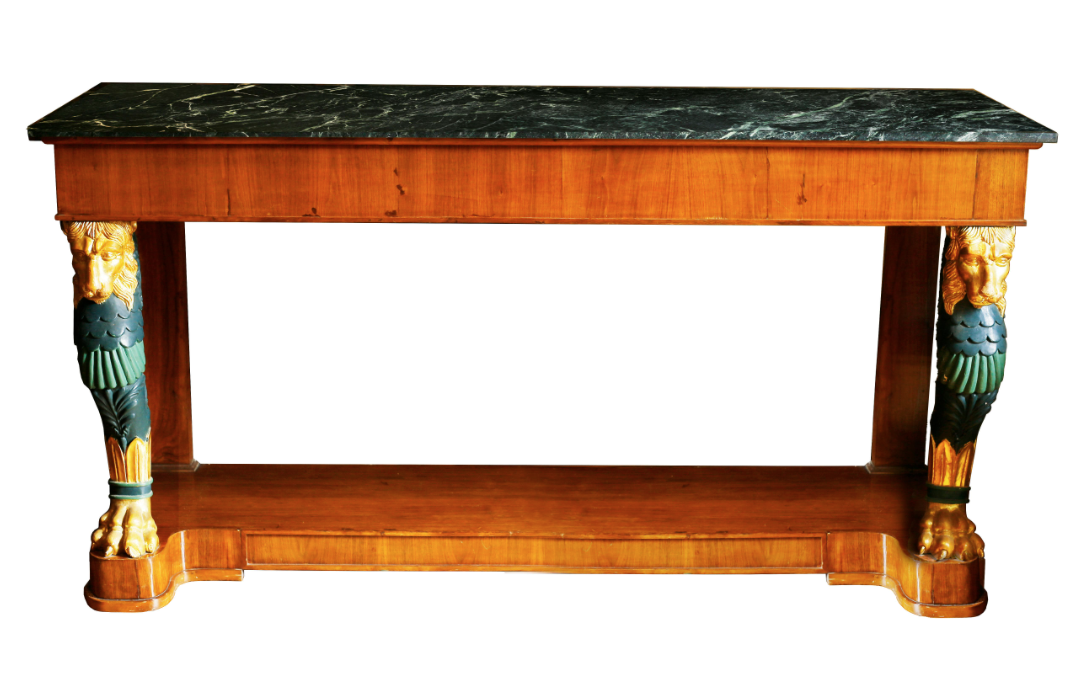 Pair of Regency Style Console Marble Top Tables with Gilt Lion Monopodia
A stunning set of grand midcentury consoles with large lion supports in the style of Charles Percier, Thomas Hope, and George Smith. These classical tables take their inspiration from the French Empire and English Regency designers that infused their work with an archaeological correctness. Their own designs were influenced by a careful observation of Greco-Roman furniture, drawn from both fragmentary remains and painted examples on ancient pottery and wall frescoes. The two tables feature water gilt lions with painted scaled and feathered midsections and flat pilasters to the rear. A wide unadorned cross-banded frieze supports the broad green grey veined marble stone top. These generously proportioned, impressive neoclassical pieces present with a strong sense of architectonics as well as a rich color palette for a successful reincarnation of early 19th century high style, France, 1940.
Provenance: The pieces originated in the collection of Roger Prigent, whose legendary shop in New York City, Malmaison, gave rise to a renewed interest in classicism in New York in the mid-20th century.
H 38.5 in. x W 74.5 in. x D 23 in.
H 97.79 cm x W 189.23 cm x D 58.42 cm
The painted surfaces and gilding have been restored in certain areas. Small chips and scratches to stone. Small abrasions and dents throughout.