18th Century Neoclassical Bronze Doré Sculpture of a Woman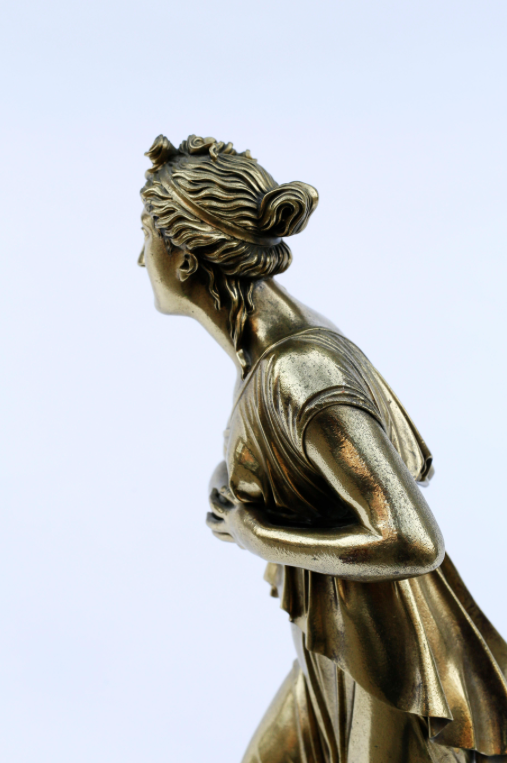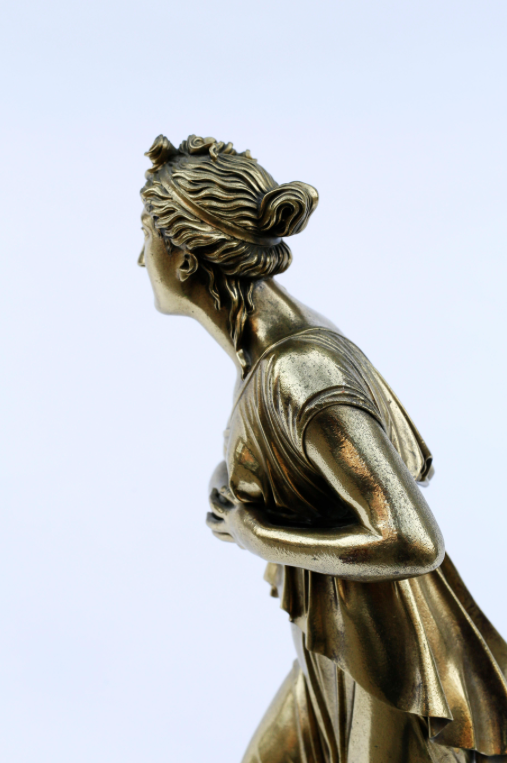 18th Century Neoclassical Bronze Doré Sculpture of a Woman
A masterful large classical statue in cast bronze of a beautiful young woman in stride wearing a flowing ionic chiton. The exquisite casting of the details of the woman's hair and deeply folded robes mark the piece as extraordinary from both a design and technical standpoint. Reminiscent of the ancient form of a "Crouching Venus," the woman's clasped hands convey a modesty in a remarkable dynamic figural positioning. Italy or France, circa 1780.
H 19 in. x W 5 in. x D 10 in.
H 48.26 cm x W 12.7 cm x D 25.4 cm
Fine antique condition, some rubbing to gilt finish commensurate with age.